A Business' Well-Earned Victory Lap.
Mr Ng dedicated over 10 years working with horses and painstakingly managing stables through joint ownership before 2018, when his dream of owning his very own stable and horses came true. At present, Mr Ng owns a robust stud of seven horses that participate in various races across Singapore.

It all began in the 90's, when Mr Ng spectated his first horse race from the crowds at the Bukit Timah Turf Club. Mesmerized by the majestic creatures, his passion steadily unfurled, heralding more than a decade of commitment to these animals.

Having an aspiration was one thing, but for Mr Ng, achieving it proved to be a journey fraught with many hurdles. Moving away from working with joint partners was a daunting step - Mr Ng learned this very quickly while pursuing his venture alone. Responsibilities would no longer be shared across several owners, and this not only includes the strenuous work of cleaning and caring for the horses and their homes, leading the staff, but most essentially, also properly managing business costs.

Initially, Mr Ng would battle with challenges when trying to source for funds to set up Yellow Stable. Firstly, being a really young and nascent business, financial institutions that he turned to were generally reluctant in offering substantial support.

Secondly, financiers often associated his business concept to gambling and were thus unwilling to empathize with Yellow Stable's journey any further. With an undue and unfortunate stigma tagged to his business, Mr Ng found raising capital to be a tumultuous undertaking. As time passed, he inevitably grew exhausted of the stream of rejections from various financial avenues - including banks, brokers and private equity funds.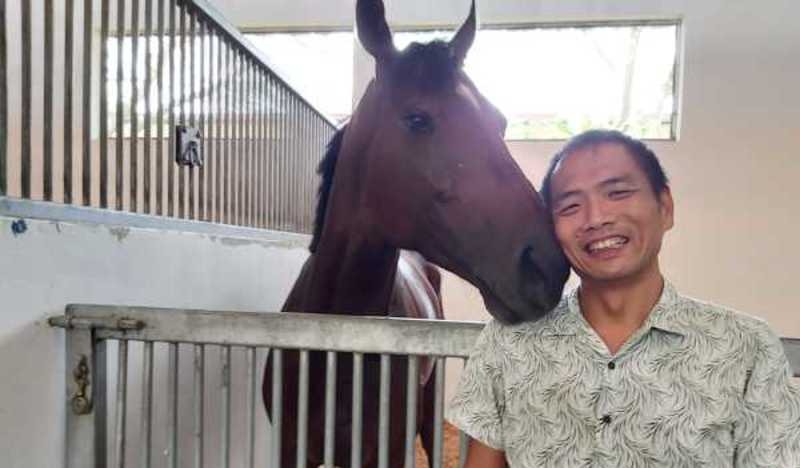 While it seemed like Mr Ng was running out of options, his tenacious nature meant that he never stopped searching for support to materialize his aspiration. This led him to eventually stumble across Funding Societies.

Created to support young and under-served businesses, this financial solution provided by Funding Societies ticked all the right boxes for Yellow Stable.

In addition to financial support, Mr Ng revealed that he had found true listening ears in Funding Societies' team, who consistently took the extra mile to understand his pain-points and attend to his business needs. He was glad to see Funding Societies share the same level of passion in helping SMEs as he does for horses.

He saw that Funding Societies' purpose is to strengthen the underserved SME community, and his purpose is to educate people about horses and hopefully foster more love for these animals. This shared commitment boosted his confidence in Funding Societies, and opened the doors for him to grow his business into what it is today.

Going forward, Mr Ng's dream is to take his business to even greater heights. He envisions a future where he owns and cares for more horses and participate in bigger shows globally - including the UK, Australia and Hong Kong. At the same time, he aims to remove the negative connotation attached to horse racing and transform the public perception, helping people realize that horse racing is indubitably a prestigious art form.

Published on: 9 September 2019
Need a financial solution that fits your business?
Apply for your business financing now